W. J. Cody - Supplementary Materials
Second Thoughts on the Mathematical Software Project: A Perspective - 1984 (pdf, 1.8mb)
Arithmetic Standards: The Long Road - 1991 (pdf, 807kb)

W. J. Cody, 1969 - credit unknown, donated by W.J. Cody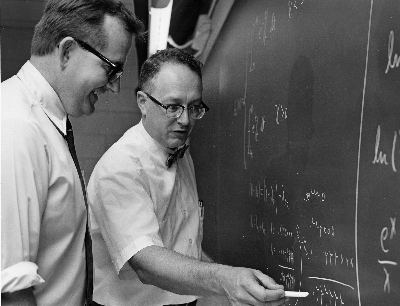 Brian Smith and W. J. Cody, ANL, NATS, 1971- publicity photo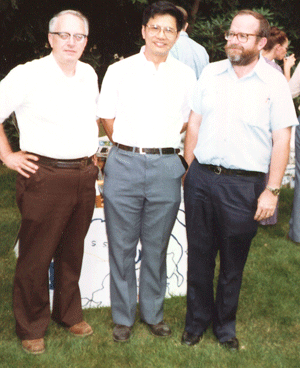 W. J. Cody, ANL; Huang Hong-Ci, Academia Sinica,
Beijing; Brian Smith, ANL at Working Group 2.5
Meeting, 1987 -
photo by W.J. Cody
---
Statement of Use Policy: Copyright © by the Computer History Museum. Use of this the material for research purposes is allowed. Any such use should cite the SIAM History of Numerical Analysis and Scientific Computing Project (http://history.siam.org). Use of the oral history materials for commercial purposes requires the written permission of the Computer History Museum. Contact the Computer History Museum, 1401 N Shoreline Boulevard, Mountain View, CA 94043-1311 USA for permissions.